AQUA DELUXE INLINE
Clean lines and pure practicality
It's durability, strength and style makes the Regency Aqua Deluxe range the most sought after showerscreen on the Australian market. The inline option offers a streamlined pivot door, providing clean lines and pure simplicity.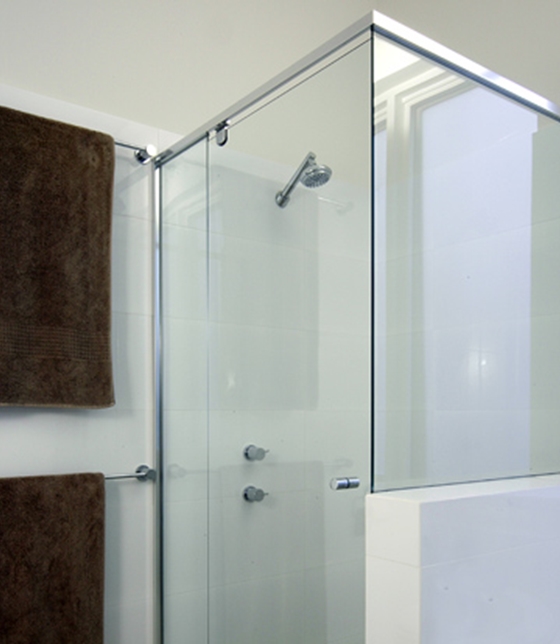 Style and substance
With a continuous slimline frame and no visible screws or rivets, the Aqua Deluxe leaves a modern impression, whilst maintaining its practicality. The design features a strong metal pivot, a slimline perimeter frame, and a frameless door, perfect for those who want to achieve the frameless look without the expense.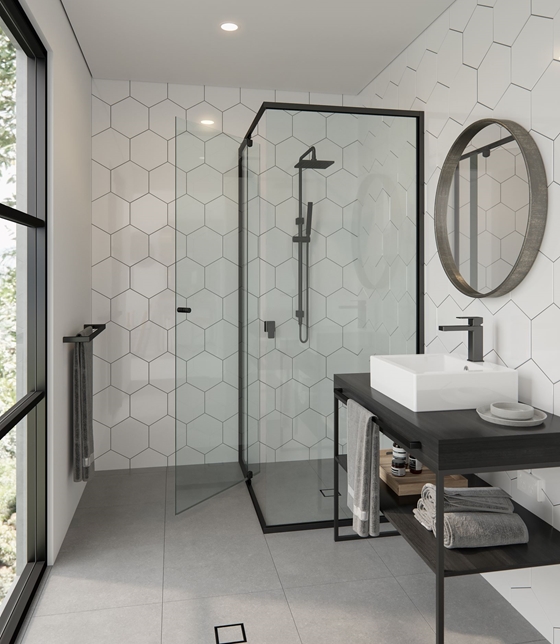 Matte black finish
The Aqua Deluxe is available in a matte black finish, which is sure to complement any modern bathroom design and different types of bathroom and shower tapware.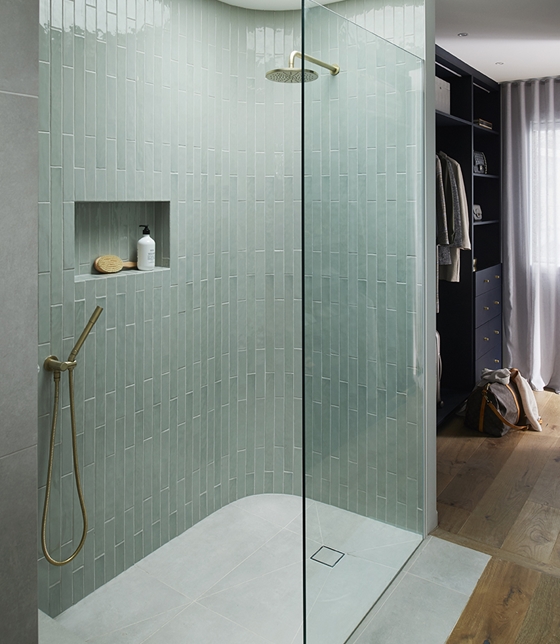 Enjoy spending more time in your shower and less time cleaning it
Nanoclean protective coating on your showerscreen will reduce cleaning time by up to 90%. No need for scrubbing with harsh cleaning chemicals - just wipe down with a microfibre cloth. Guaranteed for 10 years.
Learn More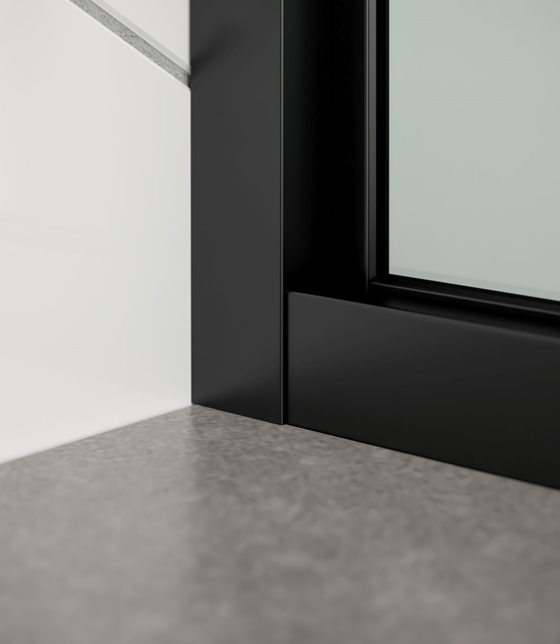 Clean lines
The slim perimeter frame has a modern square profile, with no hidden corners or visible screws or rivets, the Aqua Deluxe has impeccably clean lines.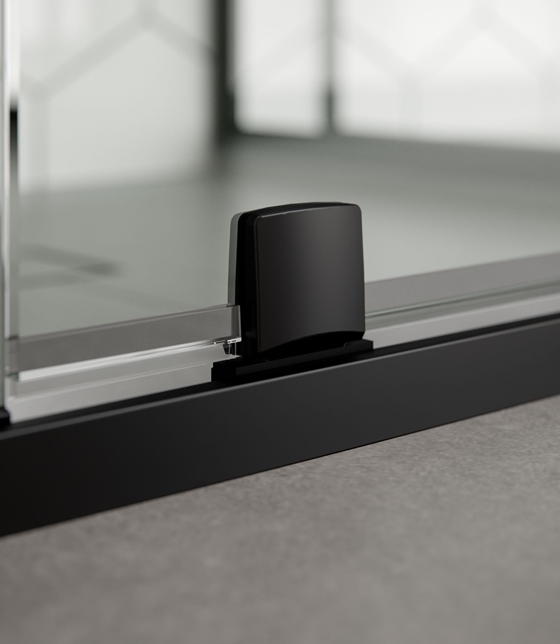 Inline or Overlap?
The Aqua Deluxe pivot door series offers the choice of an Inline or Overlap door. Inline doors are made to measure to the exact size of the door opening, the benefit here is that there is no overlapping glass and the screen has minimal lines, providing a more streamlined and sleek appearance. For Overlap showerscreens the design is such that the door overlaps the side lite. Providing a more cost effective option and also slightly more protection from water leaking out while the shower is on.
Updating your bathroom?
Complete you bathroom with Regency's range of Frameless, Shaped and Framed Mirrors.
Available in a range of configurations, custom made and installed to your specification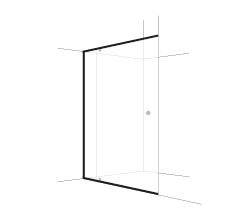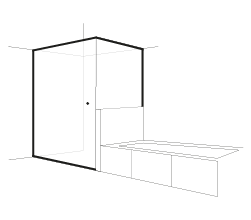 GI530 OH
Front & Return on Hob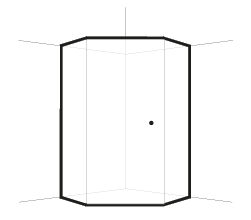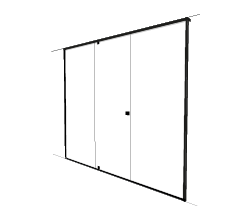 Select from our range of finishes
Specifications
Glass Options
Toughened Clear
Glass Thickness
5mm & 6mm
Wheelchair Access
Wheelchair sill available, subject to size and configuration
Warranty
7 Years - Terms and conditions apply
Like to know more? Speak to one of our experienced staff on 1300 737 909 or make an enquiry.
Your Regency Quote
item(s)
Attach Documents
(Plans, Reports, Photos)
---
Product Selection Summary
No products in the Quote Drawer.
Thank you for your quote request.
We look forward to helping you with your project.
Next Steps:
You will receive an email confirming your enquiry number.
A Regency team member will contact you within two business days to discuss your project.