Nanoclean protective coating
Spend less time cleaning and more time enjoying your home.
Using the latest in nanotechnology, Nanoclean bonds with your glass, forming an invisible protective barrier. Dirt and grime build up is not only minimised, but easily cleaned without the need for hard scrubbing or harsh chemicals, signficantly reducing your cleaning time. With Nanoclean, your splashback or showerscreen will:
Repel both oil and water-based substances
Maintain clear, bright, sparkling glass
Be highly durable
Enjoy no hard scrubbing or chemicals and up to 90% less cleaning time.
Nanoclean comes with a 10-year warranty and protects your showerscreen and splashback against staining. It's simple to clean with a microfibre cloth and reduces the need for harsh chemicals. This is an environmentally friendly investment that will elevate the appeal of your home.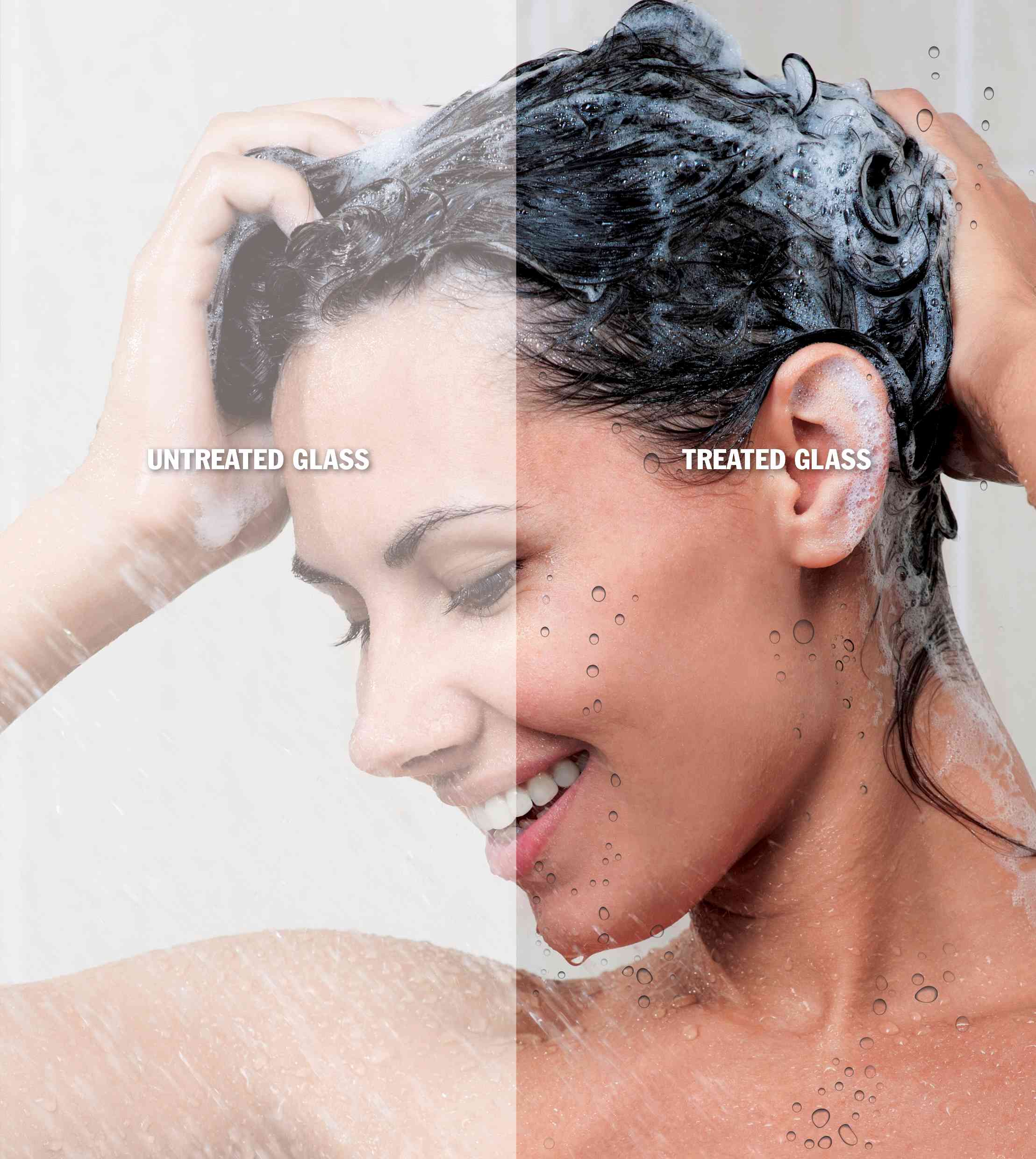 Cleaning & care instructions
A quick clean once a week, or as required, with a damp good quality microfibre cloth will remove soap scum and grime from the glass. You may also use a mild detergent such as dishwashing liquid at a 0.5% solution (5g to a litre of clean water is recommended).
The use of a high-quality professional grade squeegee may be used to dry the glass. Do not use a squeegee on dry glass as this may damage the coating over time.
Do not use any rough, gritty, highly acidic, alkaline or abrasive cleaners such as Comet or Ajax as they may damage the protective coating.
For areas with hard water, high silica levels or bore water, more regular cleaning with a vinegar solution (1 part vinegar/5 parts water solution) and a damp microfibre cloth may be required
After cleaning, a thorough rinse should follow immediately.
Your Regency Quote
item(s)
Attach Documents
(Plans, Reports, Photos)
---
Product Selection Summary
No products in the Quote Drawer.
Thank you for your quote request.
We look forward to helping you with your project.
Next Steps:
You will receive an email confirming your enquiry number.
A Regency team member will contact you within two business days to discuss your project.