Accreditation
Our products are designed, manufactured and installed according to best industry practice, and in adherence with regulations, Australian Standards and building codes.
Regency has been servicing Australian homeowners and builders for over 35 years, our position as an industry leader is the result of our dedicated approach to product performance and quality.
Our R&D team and Internal Quality Assurance procedures ensure our products are technologically innovative, deliver form and function while providing peace of mind and security for your family.
Regency products undergo stringent product performance and cyclic tested via our own internal testing facility and R&D centre located in Sydney. We ensure all our products are built to design the demands and pressures of everyday Aussie homeowners. We know you don't want something just to look good, but it needs to be reliable for a lifetime of use.
Further to this, you can rest assured you are getting quality products made using quality materials.
The toughened glass we manufacture here in Australia is produced in accordance with AS/NZS 2208:1996 – Safety Glazing Materials in Buildings and glass is selected in accordance with AS1288-2006 – Glass in Buildings – Selection and Installation.
We are proud to call the following industry associations our partners:


Australian Glass & Windows Association (AGWA)
The Australian Glass and Window Association is the peak association representing over 1000 member companies covering window manufacturers, glass manufacturers, glass processors, merchants, glaziers and suppliers of supporting machinery, services and materials
For more information visit the AGWA website.
Housing Industry Association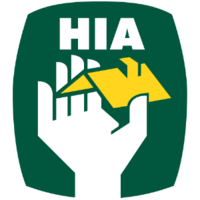 Housing Industry Association (HIA) is the official body of Australia's home building industry. HIA supports members, helps the residential housing industry speak with a united voice, and promotes industry standards.
For more information visit the HIA website.
Your Regency Quote
item(s)
Attach Documents
(Plans, Reports, Photos)
---
Product Selection Summary
No products in the Quote Drawer.
Thank you for your quote request.
We look forward to helping you with your project.
Next Steps:
You will receive an email confirming your enquiry number.
A Regency team member will contact you within two business days to discuss your project.